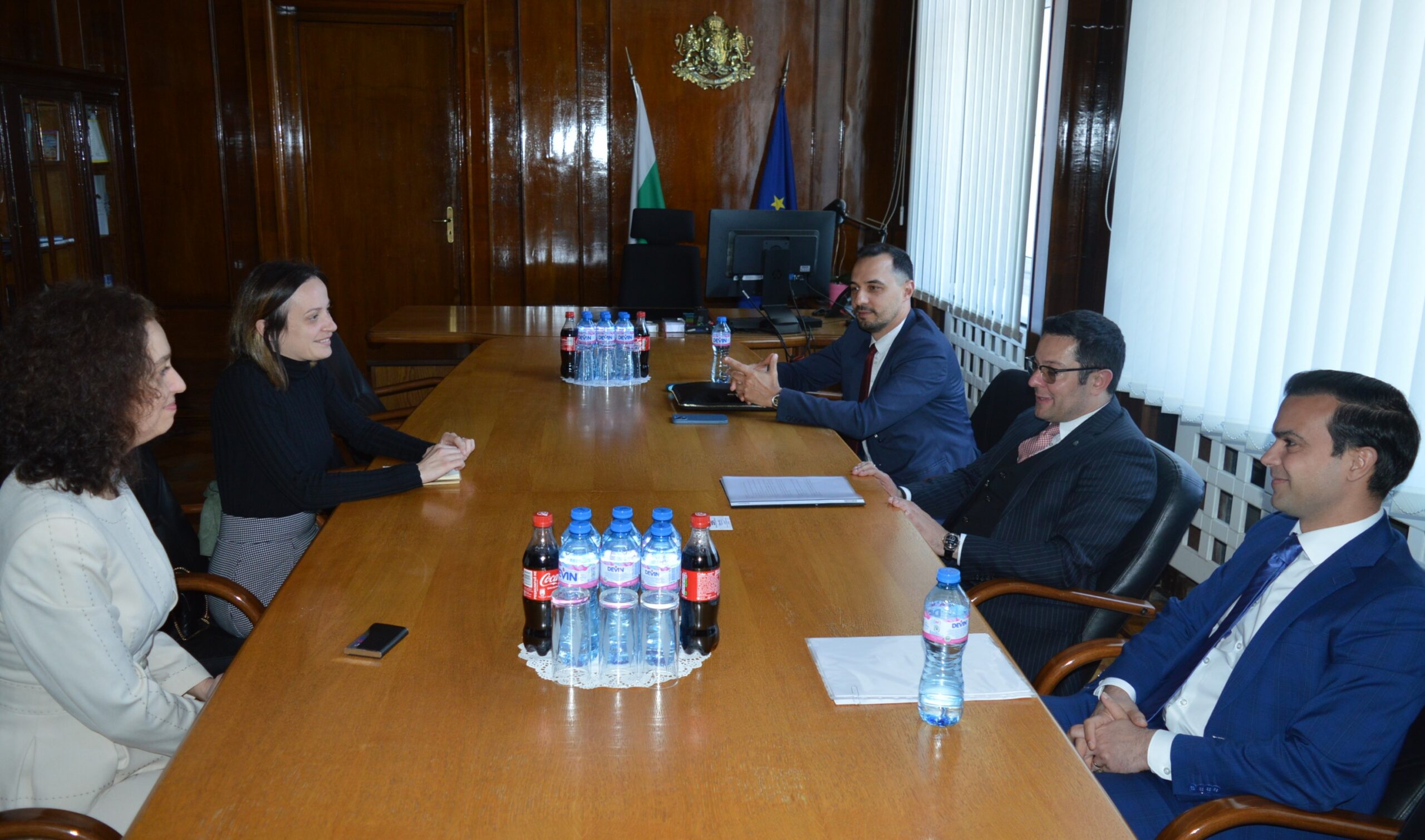 Bulgarian-British trade totalled EUR 1.2 billion in 2022, up by 23.8% on 2021. Bulgarian export to Britain increased by 15.3% to EUR 723.6 million, the Innovation and Growth Ministry said after Minister Alexander Poulev met with British Bulgarian Business Association (BBBA) Executive Director Desislava Miteva.
They discussed BBBA's idea for the creation of an export hub to help Bulgarian innovative and high-tech companies develop on the British market.
According to Poulev, despite the good results of 2022, there is untapped potential in Bulgarian exports to Britain. He expressed support for BBBA's idea.
"The internationalization of small and medium-sized companies is one of our top priorities. Trade missions and exhibitions are organized through the Bulgarian Small and Medium Enterprises Promotion Agency with the Innovation and Growth Ministry to help Bulgarian businesses enter foreign markets," Poulev said.
Desislava Miteva explained that as a first step towards creating the hub, an event will be organized in London in October to engage the Bulgarian diaspora. The event will focus on how a company can start doing business in the UK. Poulev and Miteva also discussed organizing a visit by British companies to Bulgaria, as well as the presentation of success stories of Bulgarian companies in the British market.
Poulev said that in recent months resources have been provided for Bulgarian start-up and high-tech companies under new programmes managed by the Innovation and Growth Ministry. He recalled that two new agreements had been signed through the Fund of Funds under two new programmes, Innovations and Competitiveness, and Research, Innovation and Digitalisation for Smart Transformation. Between BGN 500 and 600 million is available under them for equity instruments alone. A further BGN 360 million is available for Bulgarian entrepreneurs through equity instruments under an agreement signed with the European Investment Fund.
Poulev also said that his Ministry now issues start-up visas, which help non-EU high-tech investors register an innovative business in Bulgaria through a simplified procedure.