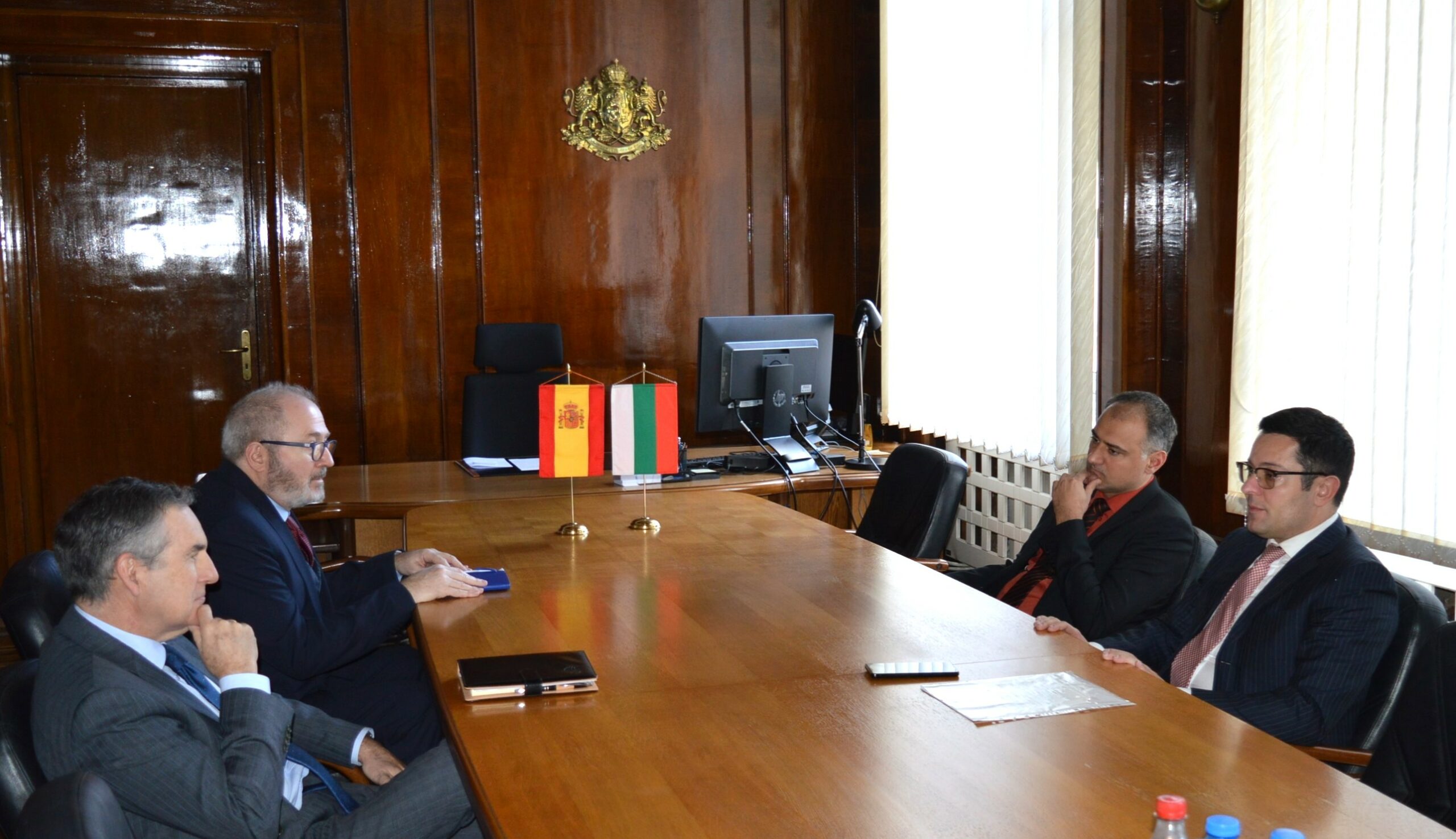 At a meeting at the Ministry, Innovation and Growth Minister Alexander Poulev and Spain's Ambassador in Sofia Alejandro Polanco Mata considered opportunities for deepening bilateral relations in investments and trade. The focus was on invigorating cooperation and organizing business forums in priority sectors so as to facilitate the establishment of contacts between Bulgarian and Spanish business executives.
In particular, the two discussed a business and investment forum that the InvestBulgaria Agency under the Innovation and Growth Ministry is organizing in Barcelona in early March.
The Bulgarian Small and Medium Enterprises Promotion Agency under the Ministry of Innovation and Growth also is arranging the attendance of Bulgarian companies at the Mobile World Congress (MWC) in Barcelona from February 26 to March 2.
Trade between Bulgaria and Spain topped EUR 2 billion in January-October 2022. The EUR 1.08 billion worth of goods that Bulgaria exported to Spain during those ten months showed an increase of nearly 40% from the like period of 2021. Imports from Spain were valued at EUR 1.02 billion, with a trade surplus in favour of Bulgaria. Poulev stressed that despite the positive results, there are untapped reserves in bilateral trade and economic relations.
The Bulgarian National Bank puts the stock of direct Spanish investments in Bulgaria at nearly EUR 900 million by January 2022. Eight investment projects of Spanish companies for over EUR 500 million were certified under the Investment Promotion Act between 2005 and 2022. These projects created nearly 6,500 jobs, mainly in trade, manufacturing and information technologies.