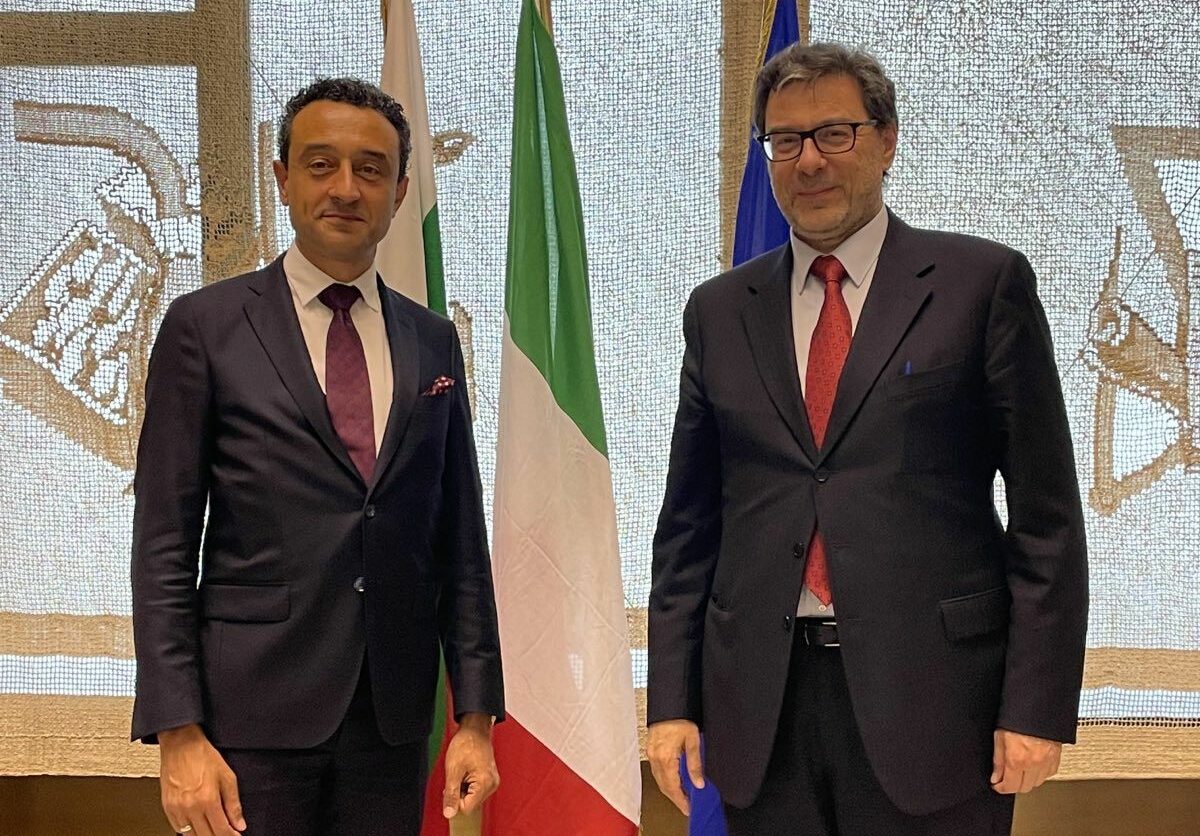 Strengthening economic cooperation between Bulgaria and Italy and the consequences of the war in Ukraine for energy security and inflation in both countries were the topics discussed in Rome by Innovation and Growth Minister Daniel Lorer and Italian Economic Development Minister Giancarlo Giorgetti. The two officials agreed on the need for common decisions at European level on the topics.
Lorer and Giorgetti also discussed expanding trade, developing startups and technology investment between the two countries.
During his official visit, Lorer also met with Vittorio Colao, Minister for Technological Innovation and Digital Transformation. The two agreed to deepen cooperation in the field of innovation, high technology and digitalization. They also discussed the possibilities for interaction and exchange of experience under the Recovery and Resilience Plan, as well as in space industry and the digitization of public services.
In Rome, Lorer also met with representatives of Confindustria, the main association representing manufacturing and service companies in Italy. Lorer and Maria Luisa Meroni, President of Confindustria Est Europa, discussed specific opportunities for cooperation between small and medium-sized enterprises in infrastructure projects, manufacturing, food industry and energy.
The meeting was attended by Italian companies from the energy sector, covering issues related to Europe's energy independence, green and energy transition