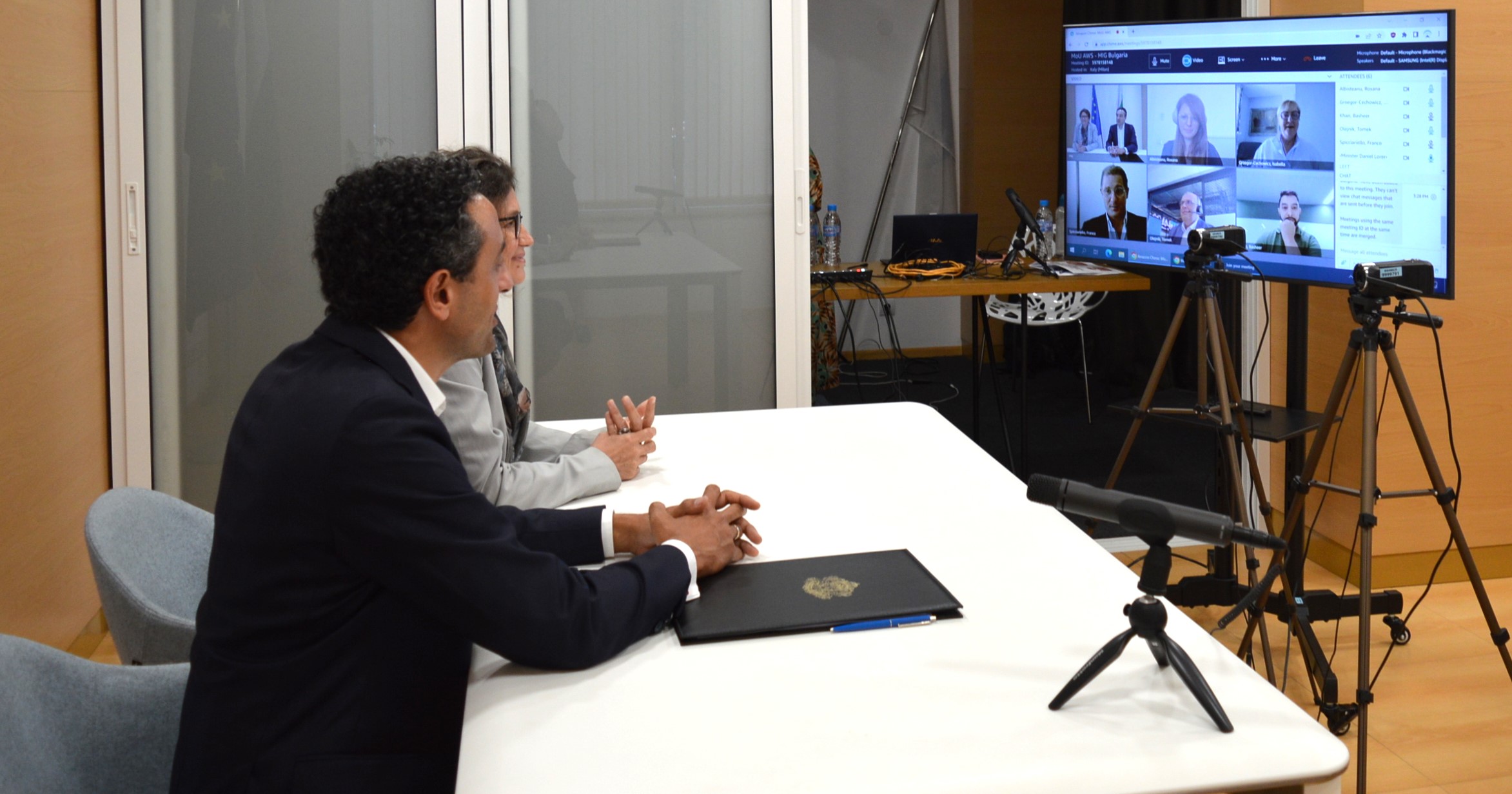 The Memorandum of Understanding (MoU) will promote collaboration between the Government and Amazon Web Services EMEA SARL (AWS) in the field of innovation and economic development through digital skills training for future generations, promotion of cloud-based businesses in Bulgaria and support of the Government in digital transformation and cybersecurity.
The MoU aims to enable a number of programs to support the development of a cloud-ready workforce and support the implementation of national priorities on digitalization and innovation for start-ups, public administration and key research initiatives. To equip the next generations in Bulgaria with the digital skills needed on the market, AWS will be able to cooperate with the Government of Bulgaria to empower education institutions with access to AWS Educate and AWS Academy, programs that introduce students and educators to cloud computing technologies. The Government of Bulgaria and AWS will also be able to cooperate in supporting the start-up community, by giving startups access to resources to quickly launch and grow their businesses in the cloud – including AWS credits, training, and support provided by the AWS Activate program.
The MoU can further grow AWS's investment footprint in Bulgaria, after it announced in April a $3.75M investment in the first AI institute in SEE opened in Sofia – The Institute for Computer Science, Artificial Intelligence and Technology (INSAIT). In 2020, AWS announced its first Edge Location in Sofia, bringing advanced technologies such as Amazon CloudFront to the country and connecting Bulgaria to the AWS global infrastructure network, allowing viewers from Bulgaria to see, on average, up to a 50% reduction in first-byte latency when accessing content through CloudFront.
The Minister of Innovation and Growth welcomed this new step in the collaboration with AWS stating that " the partnership with the company will bring digital skills and digital transformation to a higher level in the private sector and public administration in Bulgaria. This is an important step not only for economic development, but also for transparency and the level of digitalization in the state administration"
Isabella Groegor-Cechowicz, Vice President EMEA Public Sector at AWS said: "We are delighted to be signing this Memorandum of Understanding with the Government of Bulgaria, a country with impressive digital transformation ambitions. We look forward to bringing our innovation-focused and skills based programs to the country, to support public organizations, research, and the private sector in their digitalization and growth journeys."