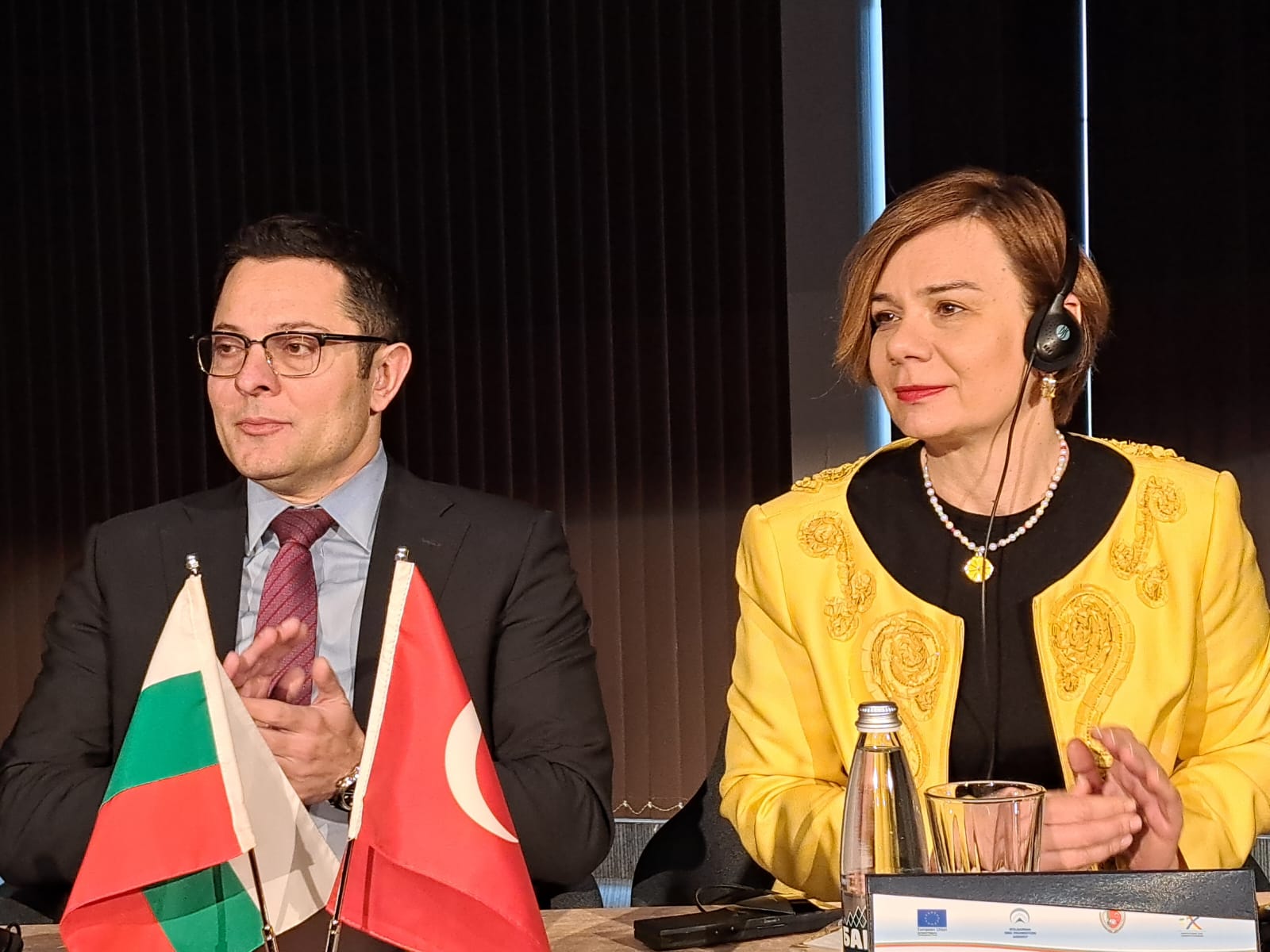 Ataturk's words that 'Turkiye and Bulgaria must be friends' and that 'whoever is against Bulgaria is also against Turkiye' have been put to a series of trials and tribulations in recent years," Turkiye's Ambassador in Sofia Aylin Sekizkok said at the opening of a Bulgarian-Turkish business forum in Burgas.
"Fortunately, we succeeded in demonstrating together that we are managing to follow this behest left to us by Ataturk, because Bulgaria and Turkiye have fully revealed their friendly mutual relationships even in the worst of crises," she added, addressing a Bulgarian-Turkish Business Forum initiated by the Bulgarian Small and Medium Enterprises Promotion Agency with the Ministry of Innovation and Growth.
In her speech, Sekizkok again thanked this country for the support provided after the devastating earthquake in Turkiye in early February. "Ataturk's words were also put to a test on February 6, the day when Turkiye was hit by an unprecedented natural disaster. Early on the next morning, President Radev called me and said that the aircraft were ready to take off. That short sentence spoke volumes. He said: 'We are sending our rescue teams to the earthquake areas'. Then, the Transport Ministry said that all railways were open for the delivery of relief aid to Turkiye, and the Interior Minister said that crossing the border would be trouble-free," the Ambassador recalled.
"I have been in this profession for 30 years but have never seen such an outpouring of solidarity. This is affection for Turkiye. A real affection, for which I am grateful from the bottom of my heart," she added. "There is a very strong brotherly bond between the two countries, which is particularly strong at times of crises. This is a good basis for the promotion of business between the two countries. Businessmen should work for an increase of investments and advancement of bilateral relations," the diplomat said.
Sekizkok listed in brief the problems that the two countries are trying to address, including visas and work permits.
"Solutions are being sought to these issues, as we have found out from [Innovation and Growth Minister] Alexander Pulev," the diplomat said, referring to the EU Blue Card, a five-year work- and residence permit for non-EU/EEA nationals.
"We have joined forces to find a way to ease the exceedingly heavy traffic through the Kapitan Andreevo – Kapikule border crossing. Logistics networks need to be developed – not just traditional transport links but also rail, maritime and air transport. Transport services, too, must be integrated into a common model on which we are working together with the Bulgarian institutions," the Turkish Ambassador said.