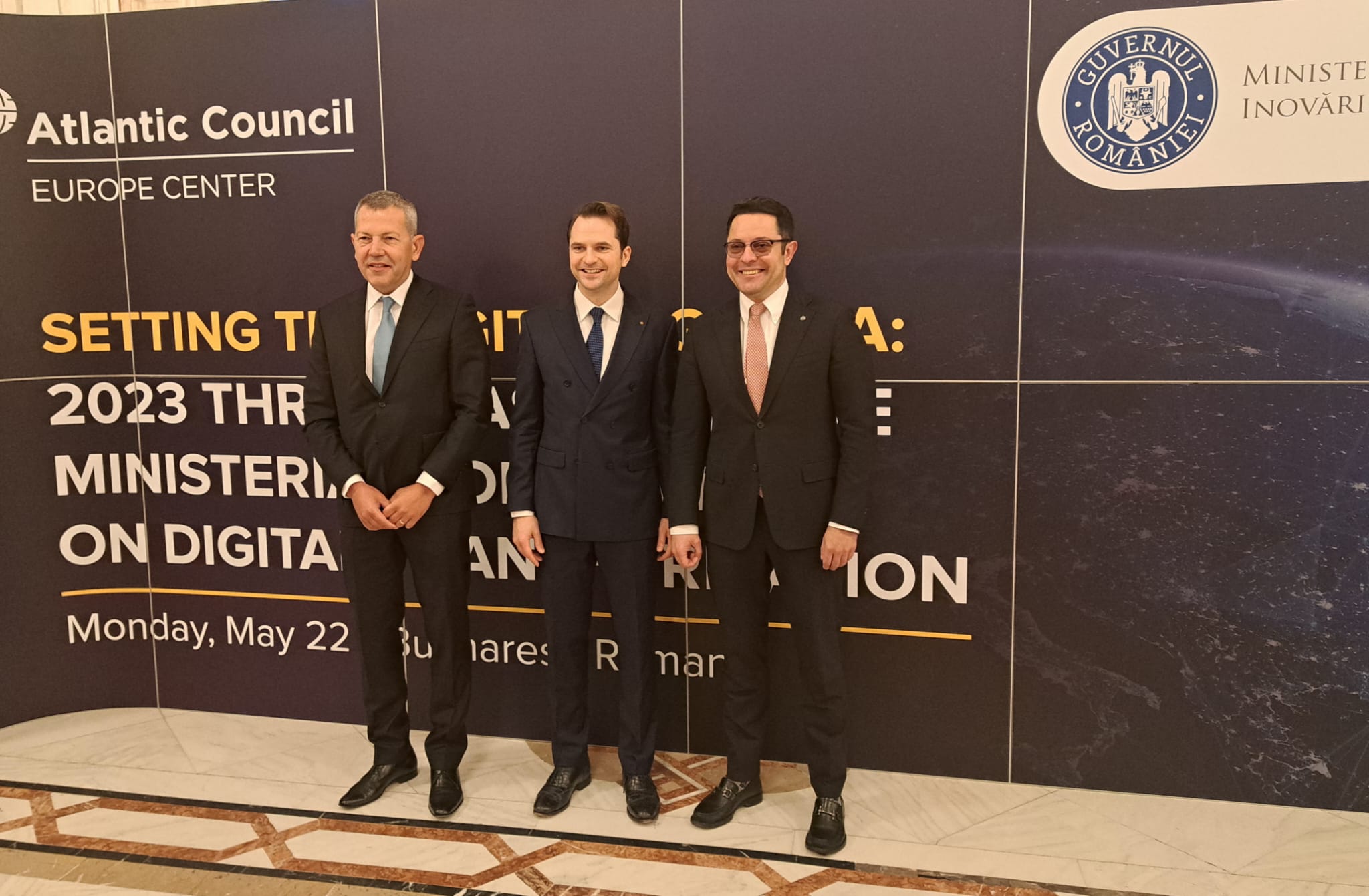 Bulgarian Ministers of Innovation and E-Government Alexander Poulev and Georgi Todorov were specially mentioned at the opening of the ministerial meeting on digital transformation in Bucharest on Monday, which is part of the preparatory activities for the Three Seas Initiative (3SI) Summit on September 6.
Romanian Minister of Research, Innovation and Digitalization Sebastian Burduja thanked in particular his two Bulgarian counterparts for their active participation and contribution to the development of the 3SI. Burduja pointed out that the region's efforts in the field of digital transformation should focus on three areas: vision, resources and teamwork of the member states. He called for sharing experiences and projects based on the talent of the people and resources of the region. Cyber security, the development of artificial intelligence, wider application of blockchain technology and data sharing were identified as priority areas for joint work.
Bulgaria's contribution was also highlighted by Alex Serban, president of the Euro-Atlantic Council of Romania, host and co-organiser of the ministerial meeting in Bucharest.
Ministers Poulev and Todorov are attending a closed-door discussion, part of the forum's programme, and a bilateral meeting with their Romanian counterpart Minister Burduja in the late afternoon. In his capacity as Minister, Alexander Poulev is Bulgaria's 3SI National Coordinator.