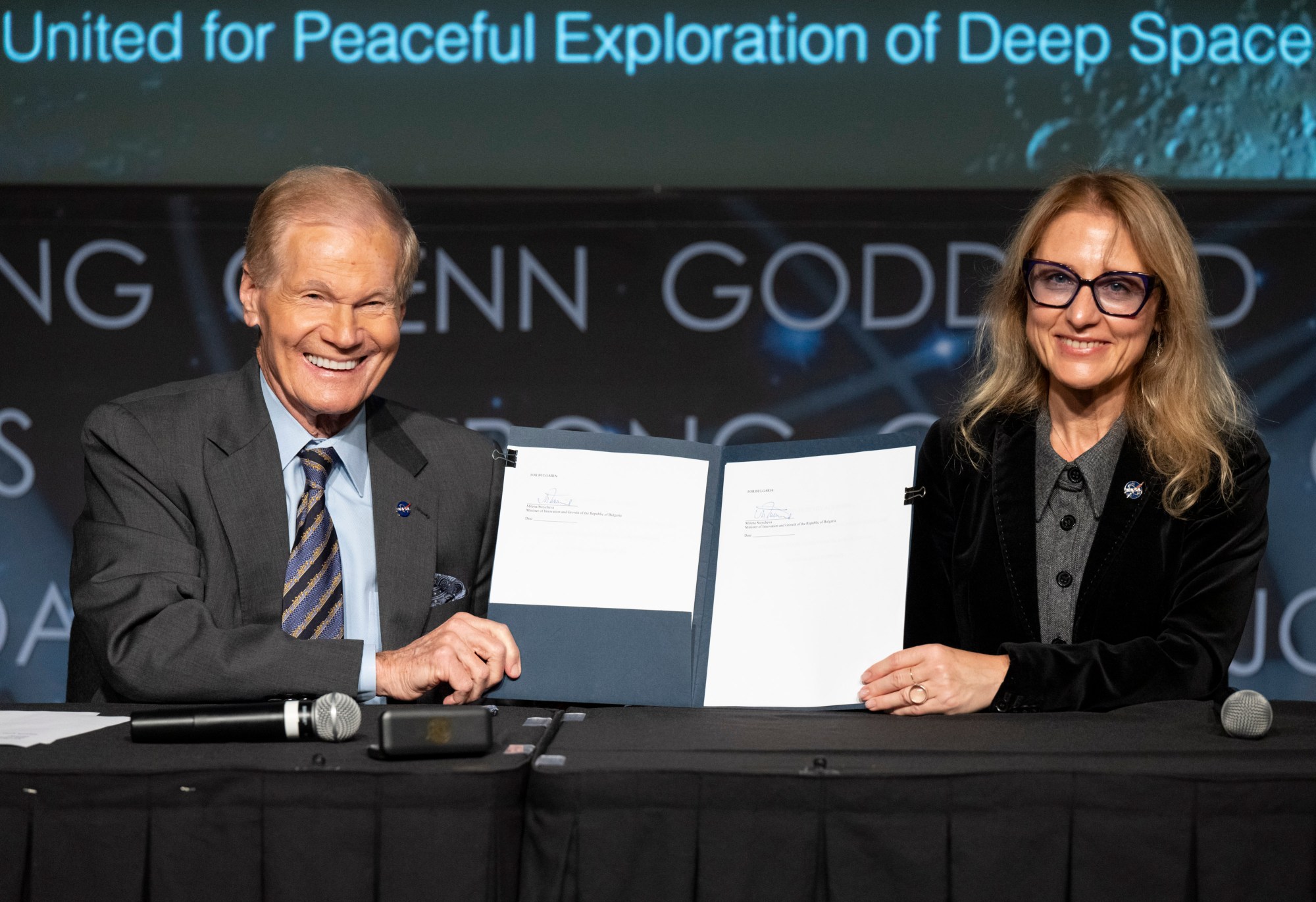 The Minister of Innovation and Growth, Milena Stoycheva, and the Director General of NASA, Bill Nelson, signed the accession of the Republic of Bulgaria to the NASA Artemis Accords, which define the basic principles for global cooperation in outer space. Bulgaria became the 32nd country to join the Artemis Agreements.
At a ceremony at NASA headquarters in Washington, the Deputy Minister of Innovation and Growth Veselina Mincheva, the Ambassador of Bulgaria to the USA Georgi Panayotov, the Deputy Director General of NASA Pam Melroy and Sonata Coulter, Deputy Assistant Secretary of the US State Department, also participated.
"Our accession to the Artemis Agreements is a historic moment for Bulgaria. We believe that expanding the boundaries of human exploration in space with the support of deep technologies and artificial intelligence will ensure a peaceful and sustainable coexistence on Earth. For years, NASA has been a symbol of the pursuit of advancement through technology and the human spirit. It is an honor for us to join this partnership between countries for peaceful travel to new territories," said Minister Stoycheva.
NASA is honored to welcome Bulgaria as the 32nd nation to sign the Artemis Agreements, said Director General Nelson. "The global partnerships made in the Artemis era will create opportunities that benefit members of the Artemis generation, both in our countries and around the world. Bulgaria's leadership will help ensure that humanity's journey to the moon and beyond to be peaceful, safe and transparent," he added.
The Artemis Agreements aim to deepen international cooperation in the peaceful uses of outer space. The accession of Bulgaria will strengthen our strategic international partnership in the field of space technologies.
"Our goal is to increase the competitiveness of the Bulgarian industry, to encourage the development of innovations and to raise awareness of the space programs. The deepening of our strategic cooperation with the USA will significantly contribute to the further development of space activities in our country and will provide new opportunities for international partnerships," said Minister Stoycheva.