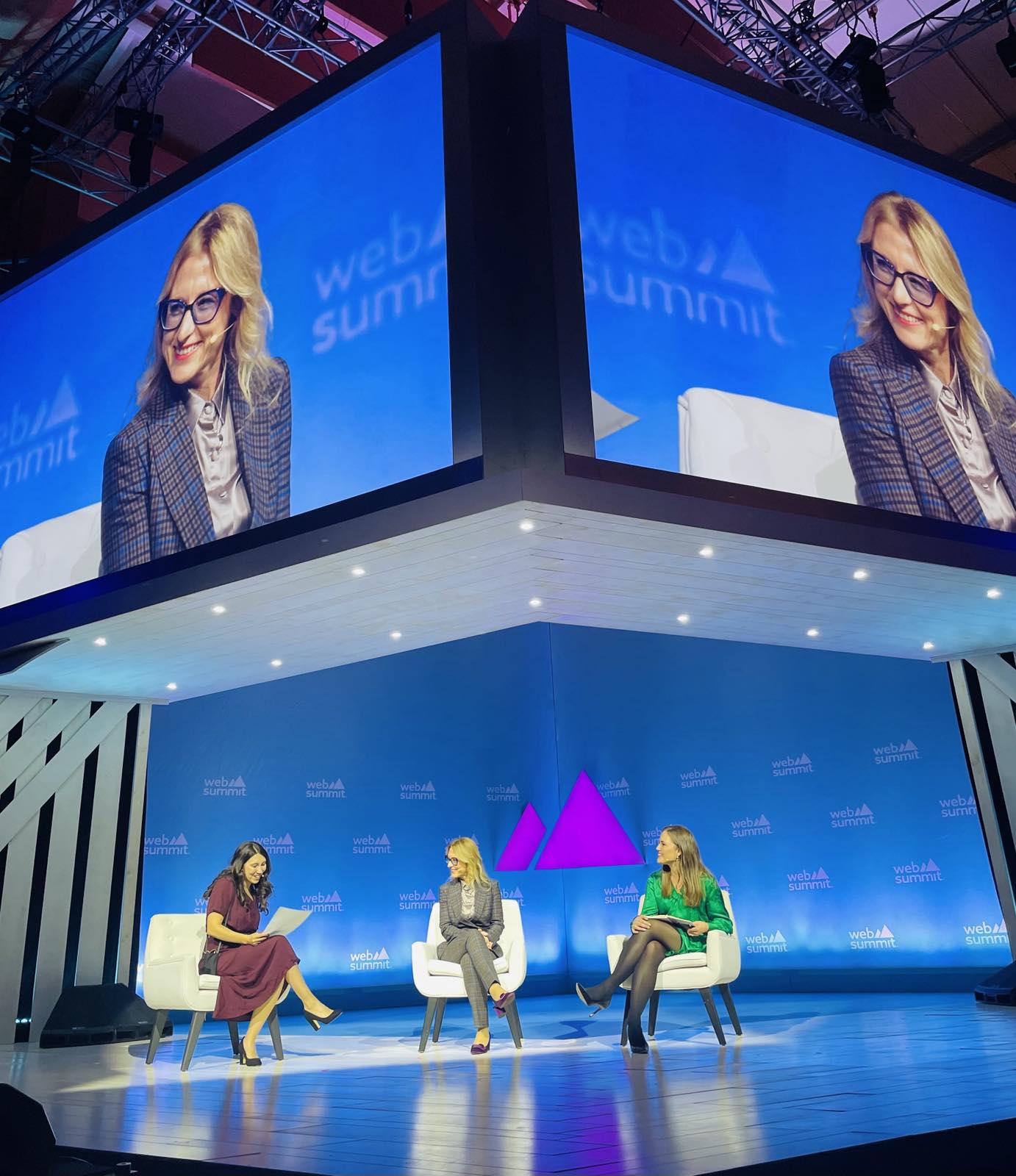 For the first time, Bulgaria has a stand at the largest technology conference in the world, over 40 companies present the Bulgarian entrepreneurial ecosystem
Education and an entrepreneurial approach build a sustainable future. They are the basis for overcoming global challenges. This was stated by the Minister of Innovation and Growth Milena Stoycheva at the WEB SUMMIT 2023 in Lisbon. She participated in the panel "Leading the Future of Women in Technology" together with the Minister of Digitalization of Denmark, Marie Bier.
"We strive to encourage female innovators, especially in sectors that bring high added value to the economy and those engaged in scientific research, to develop their potential through the entrepreneurial and startup ecosystem," pointed out Minister Stoycheva. According to her, women are choosing to develop businesses in areas related to deep technology, biotechnology, healthcare, environment, etc.
"If we increase the participation of women in the economy by 12%, after 4-5 years the GDP can increase by up to 30%," Stoycheva pointed out. She emphasized that including more women and placing them in leadership positions is necessary to have a complex view and perspective.
The Minister of Innovation emphasized the importance of providing role models and more gender equality in different sectors. "30% of the Bulgarian delegation of company representatives that I am leading to participate in the event are women," she added.
For the first time, there is a Bulgarian stand at the exhibition, in which over 40 Bulgarian technology companies and startups are participating. The stand is organized by the Agency for Small and Medium Enterprises of the Ministry of Innovation and Growth. During the conference, companies met with potential business partners, investors and customers, with whom they discussed new opportunities for the realization of their products and services.
WEB SUMMIT 2023 presents the latest trends and innovations in the digital sphere. The global event is attended by over 70,000 people from 160 countries, 2,600 startups and over 900 investors.