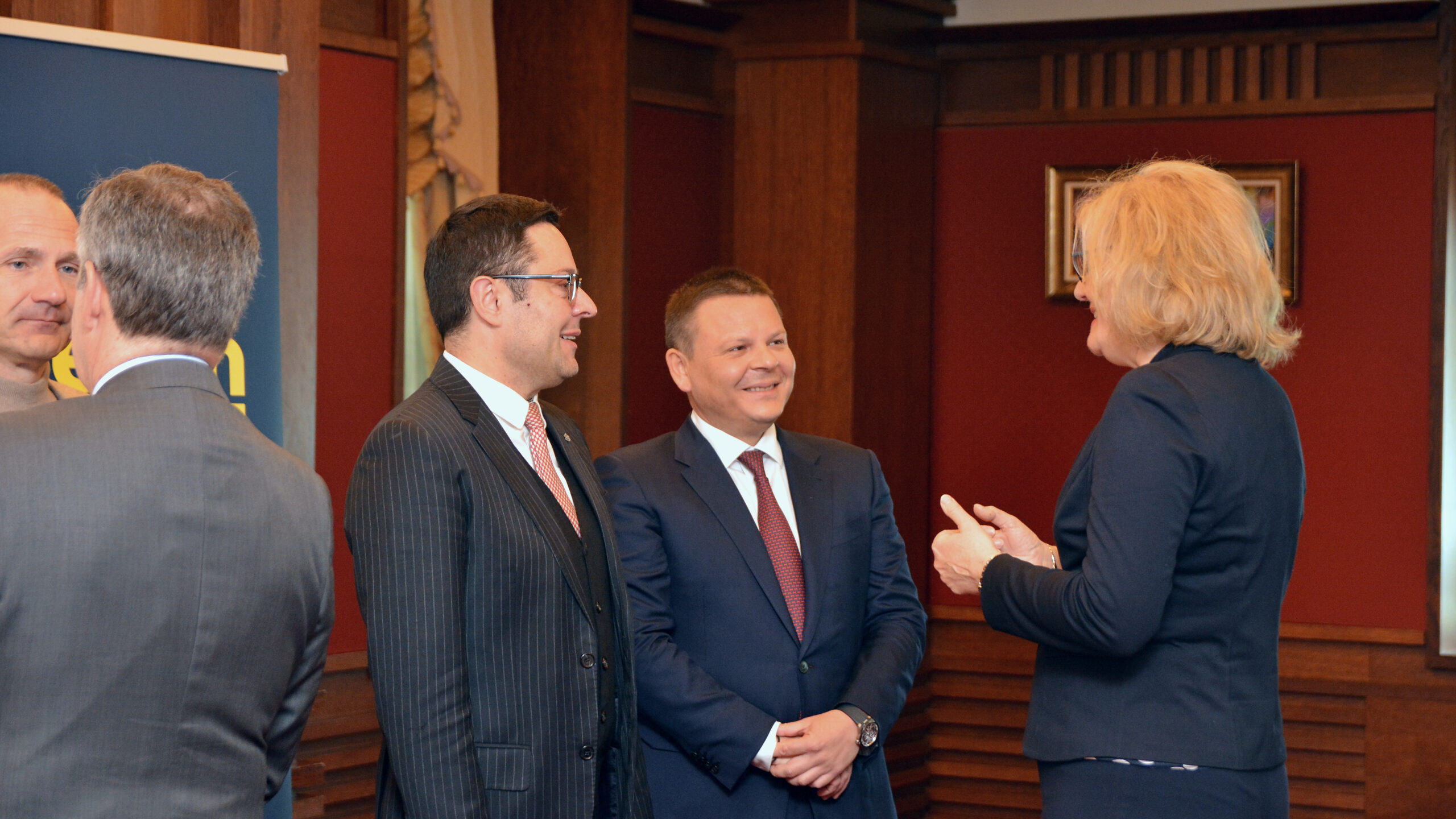 The efforts of the Ministry of Innovation and Growth are directed at creating an entire ecosystem of industrial zones that meet all international criteria and best practices, said caretaker Minister of Innovation and Growth Alexander Poulev at a working meeting with the ambassadors of the European Union (EU) and the Western Balkans.
The Bulgarian government was represented at the meeting by caretaker Minister of Transport and Communications Hristo Aleksiev and caretaker Minister of Energy Rossen Hristov.
Poulev stressed that his Ministry is actively working to democratize the management of EU funds and develop a coherent strategy to attract foreign investment.
During the meeting with the ambassadors, Poulev said that the Ministry is developing the Hydrogen Roadmap for Bulgaria, which is aiming at opening up an innovative segment with a number of investment opportunities and is expected to be adopted by the government.
Poulev added that significant investments in carbon-neutral industrial parks are forthcoming and a fifth procedure under the Recovery and Resilience Plan of the Ministry of Regional Development will be opened specifically for the development of industrial zones and parks. According to the Minister, the grant under the procedure would span between BGN 1 to BGN 40 million per project, creating prerequisites to attracting strategic foreign partners.
He pointed out that the decision of the Council of Ministers of April 2023 in Bulgaria also differentiated the first specialized economic zone in Bulgaria – Dobroslavtsi. In Poulev's words, it will be suitable for larger investment due to its proximity to the capital and the suitability for clean and green production.