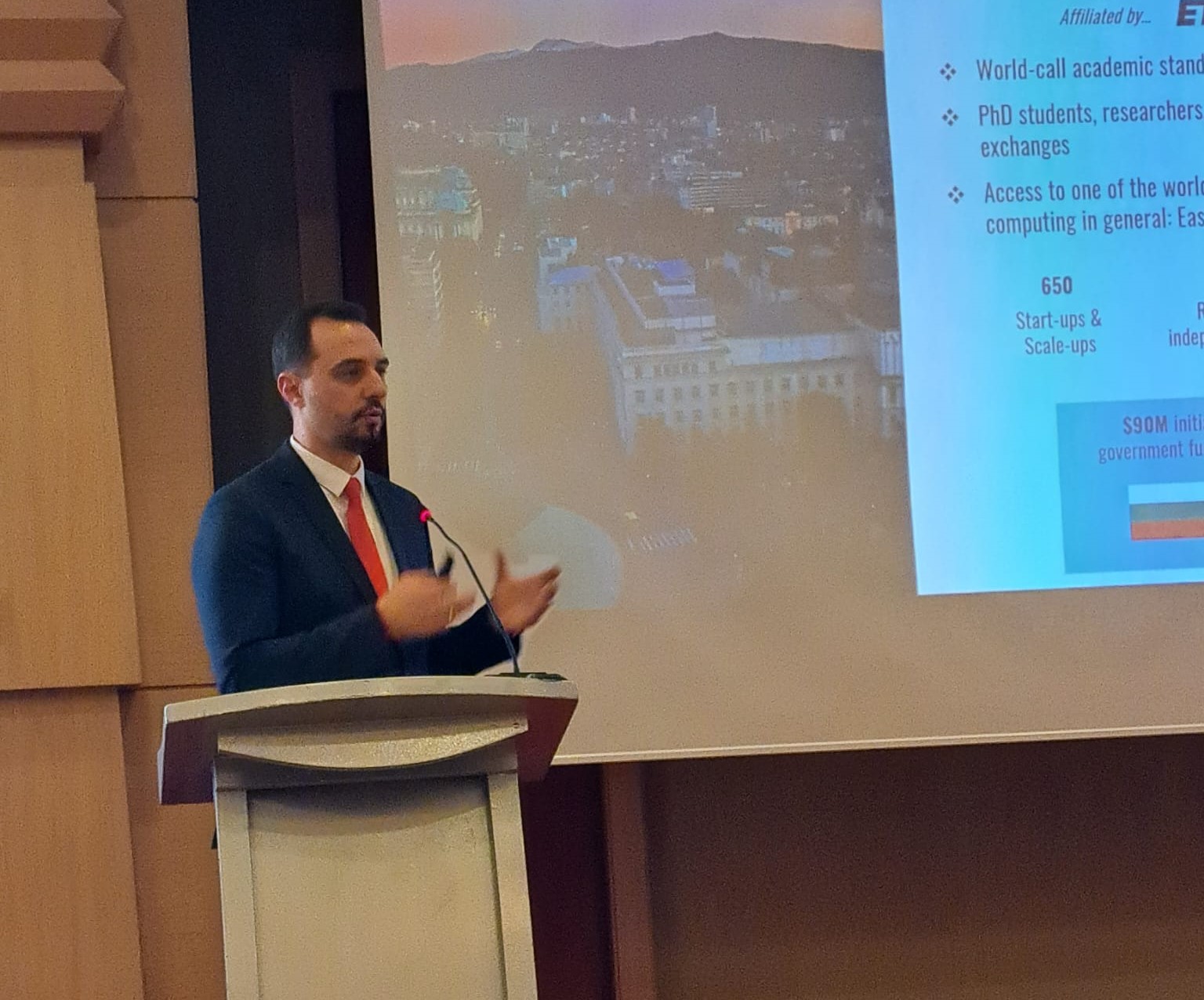 Bulgaria and Turkey are working together on strategic projects and innovation systems, the Executive Director of the InvestBulgaria Agency, Bogdan Bogdanov, said Thursday at the International Business and Investment Forum, organized by his Agency in Istanbul.
He said that the forum is part of a series of events the Agency is organizing with representatives of Turkish businesses.
Bogdanov quoted bilateral trade data, pointing out that the consolidated data for 2022 shows that Turkey is in the top five countries in terms of Bulgarian exports and in the top three in terms of imports, and that the two countries have doubled their trade. Turkish businesses in Bulgaria are well-distributed across all regions of the country and have representatives in various sectors from industry to healthcare. More than 2,500 Turkish companies with over 70 production facilities are active in Bulgaria, Bogdanov said.
The Agency's chief also pointed to the fact that the border between Bulgaria and Turkey is the busiest and connects the Middle East, Asia and Europe. Another factor with potential for cooperation, which Bogdanov referred to, is the rapid pace of development of the Turkish automotive industry
He said the two countries could do much to reduce costs for companies operating in the region. Among Bulgaria's advantages for attracting investments, he highlighted the market, the qualified specialists, as well as the incentives provided by the State budget, for which Bulgaria has more than EUR 18 billion available under various EU programmes until 2030. According to him, Bulgaria continues to be a leader in terms of low operating costs.
He referred to the performance of the Bulgarian economy, which recorded a GDP growth of 3.3%, adding that Bulgarian industrial production is one of the fastest growing in the EU. Bogdanov also noted that Bulgaria has managed to diversify its electricity and gas supplies, being a net exporter of electricity while maintaining a cap on the price of electricity for businesses.
The automotive industry is one of the fastest growing industries in Bulgaria, while the healthcare sector – spa, pharmaceuticals – is one of the largest segments and contributes over 12% of GDP.
Among the examples of innovation in Bulgaria, Bogdanov highlighted Dronamics, Europe's first licensed autonomous cargo drone company, and EnduroSat, a nanosatellite company.