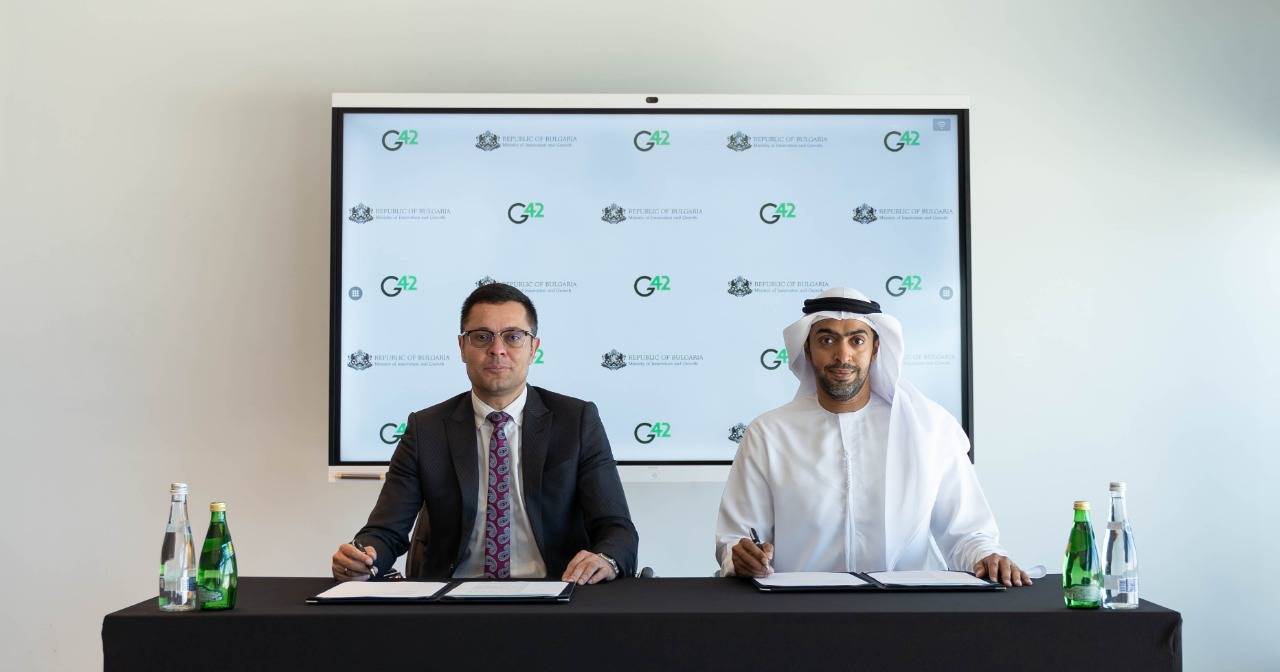 Innovation and Growth Minister Alexander Pulev, who was part of an official delegation to the United Arab Emirates (UAE) at the invitation of the country's Sheikh Mohamed bin Zayed Al Nahyan, said that the two countries have signed a memorandum of strategic partnership in the field of future technologies in the United Arab Emirates.
"This is a strong incentive for the development of the technologies of the future in our country and a new credit of trust in the state and institutions," Pulev said, quoted by his ministry.
The memorandum was signed in the UAE capital Abu Dhabi with the UAE's leading technology organization, the G42. The G42's capital is held by Abu Dhabi's sovereign wealth fund and a US specialized technology fund.
The partnership memorandum aims to promote cooperation in mutually beneficial and priority areas for Bulgaria and the UAE related to high-tech processes and services.