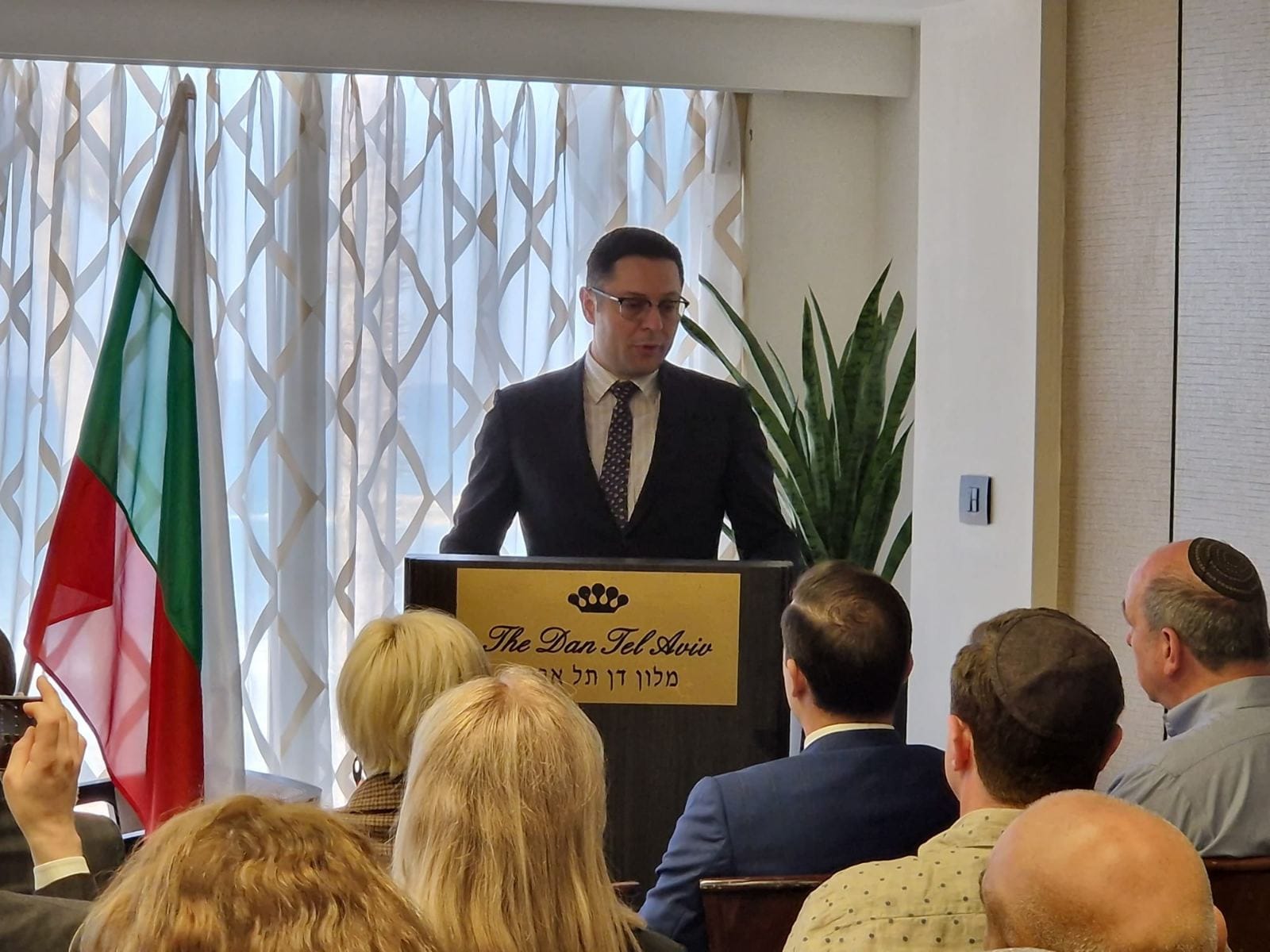 Minister of Innovation and Growth Alexander Poulev opened a Bulgarian-Israeli business forum in Tel Aviv with the participation of over 60 companies from both countries on Friday. Bulgarian technology start-ups, SME companies from the Information and communications technologies, fintech, cybersecurity, cloud and mobile sectors held bilateral meetings with Israeli business representatives. The event was organized by the Executive Agency for the Promotion of Small and Medium Enterprises (EASME) and was attended by Bulgarian Ambassador to Israel Rumiana Bachvarova, Chief of Staff to the Minister of Innovation and Growth Krasimir Yakimov and the Executive Director of the Bulgarian Small and Medium Enterprises Promotion Agency (BSMEPA) Boyko Takov.
Minister Poulev pointed out that Bulgaria and Israel can cooperate in the field of cyber security, where Israel is a global leader. He expressed his ambition to make Bulgaria a regional hub in terms of the flow of digital information, as it is key for its transfer from Asia. "There is an active signed declaration with the US government that aims to improve the quality of digital infrastructure in Bulgaria with a focus on cyber security. At a state level we have united around a common key position in relation to 5G security," Poulev added.
In his words, Bulgaria sees Israel as an important and promising foreign trade partner, as evidenced by the visit of two Bulgarian ministers to Israel. "The history of our relations is built on friendship and solidarity," Poulev said, pointing out that just a week ago Bulgaria celebrated the 80th anniversary of the Rescue of Bulgarian Jews, under the patronage of President Rumen Radev.
Аt a meeting with Israeli Minister of Innovation, Science and Technology Ofir Akunis in Jerusalem, Poulev discussed signing an agreement on cooperation in the field of innovation and high technology, which would support the partnership of companies from both countries and assist companies in the development of their business. He added the good cooperation in the field of research and development, giving the example of the first of its kind Institute for Computer Science, Artificial Intelligence and Technology in Eastern Europe – INSAIT.