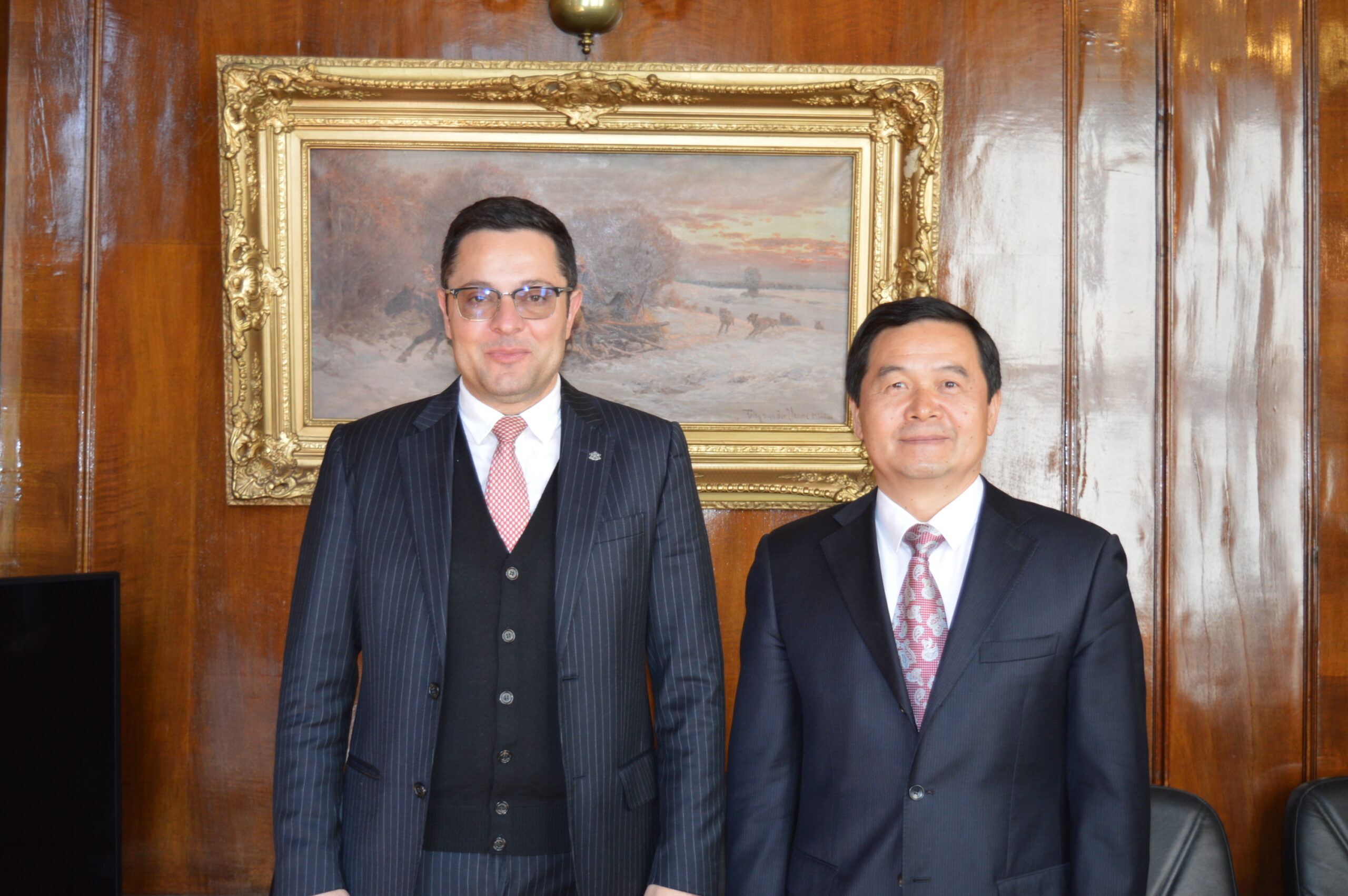 Minister of Innovation and Growth Alexander Poulev and the Ambassador of the People's Republic of China to Bulgaria, Dong Xiaojun, met in a Ministry. It transpired at the meeting that in 2022, bilateral trade between Bulgaria and China reached a peak value of USD 4.1 billion. The People's Republic of China ranks second among Bulgaria's export partners outside the European Union, just behind Turkiye. Trade between the two countries between 2011 and 2021 amounted to over USD 25 billion.
The meeting discussed Bulgaria's active policy to create preconditions for attracting large-scale industries worth more than EUR 1 billion with a focus on the automotive segment and other priority sectors. Minister Poulev briefed the Chinese Ambassador on Bulgaria's efforts to unlock administrative and financial resources to establish industrial zones to attract large international investors, which would be key for the Bulgarian economy and job creation.
In a few weeks, the Ministry of Innovation and Growth under the National Recovery and Resilience Plan will launch a procedure for BGN 212 million for the development of existing industrial zones and parks in Bulgaria, it also became clear during the meeting.
Minister Poulev presented to the Chinese Ambassador the Startup Visa, developed by the Ministry of Innovation and Growth to allow foreign entrepreneurs from outside the European Union to come to Bulgaria and establish and develop innovative businesses using high technologies and developing research and development.