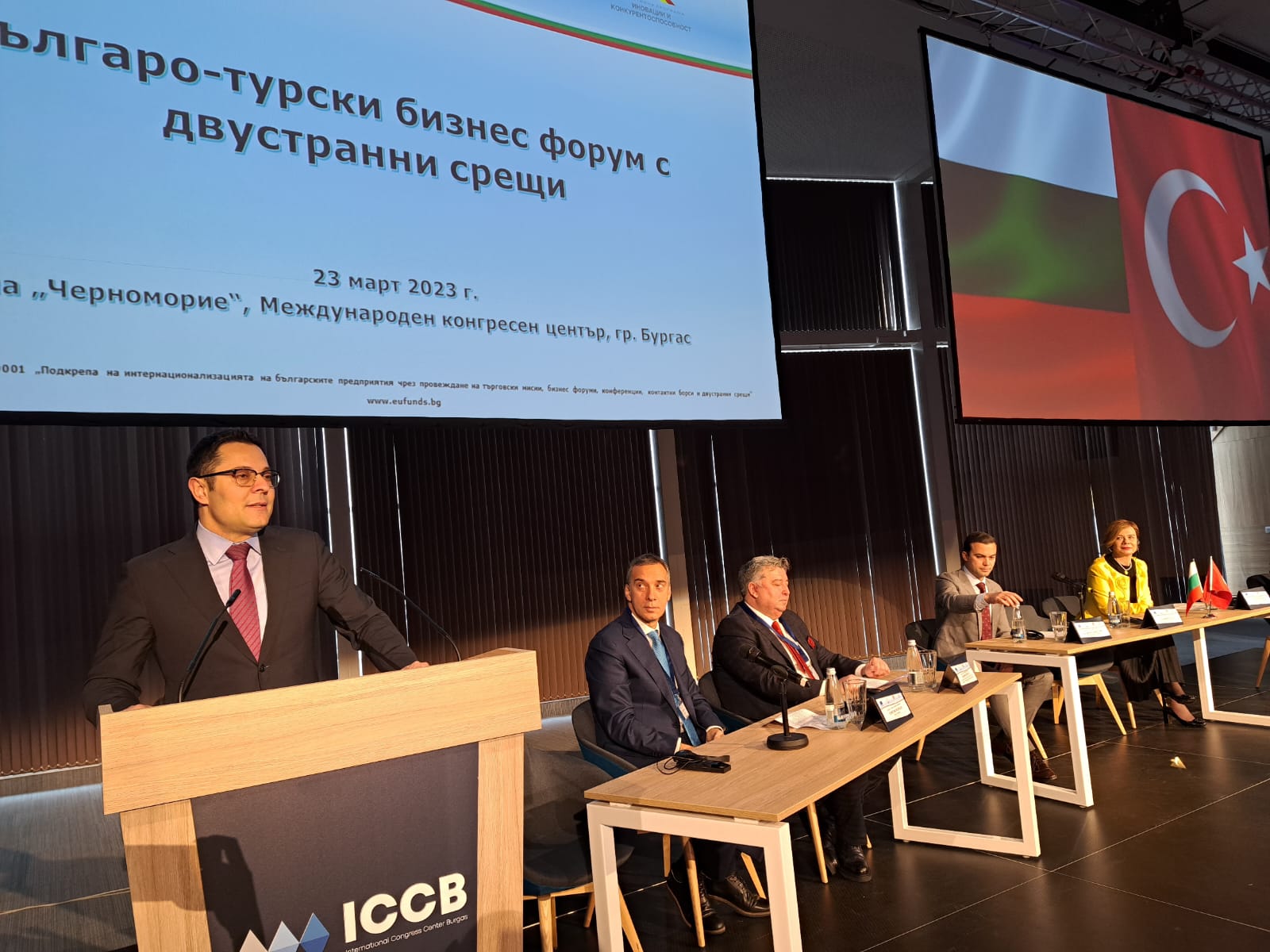 The Ministry of Innovation and Growth has drafted a plan of four priority points for increasing the trade between Bulgaria and Turkey by another 30%. Last year, the bilateral trade set a record by exceeding EUR 7.3 billion, Innovation and Growth Minister Alexander Poulev said at the opening of a Bulgarian-Turkish business forum in Burgas.
Turkey is one of the top priority foreign trade partners of Bulgaria's economy, Poulev also said. In his words, Bulgaria has registered an increase of 50% in imports on an annual basis, which is an unprecedented peak and record, and a rise in exports by 30%. The direct investments from Turkey here have reached EUR 1 billion. There are over 2,200 companies with Turkish capital currently registered and operating in Bulgaria, and they have created more than 4,500 jobs. There are regions in Bulgaria that nearly exclusively rely on Turkish investors for their incomes, Poulev noted.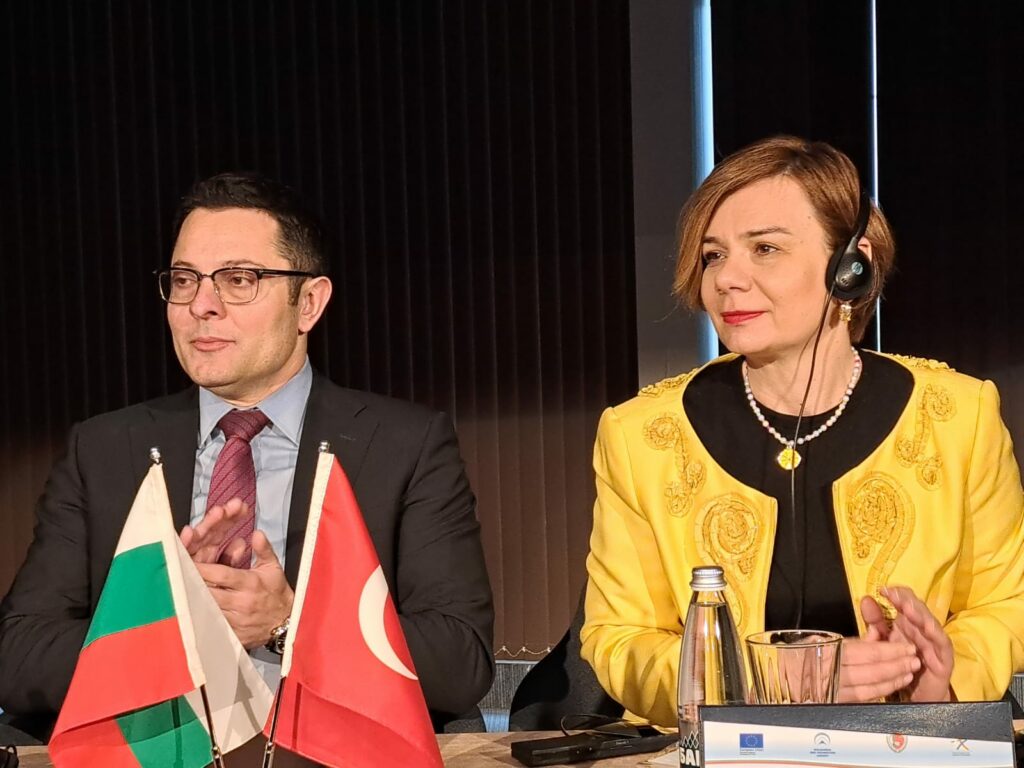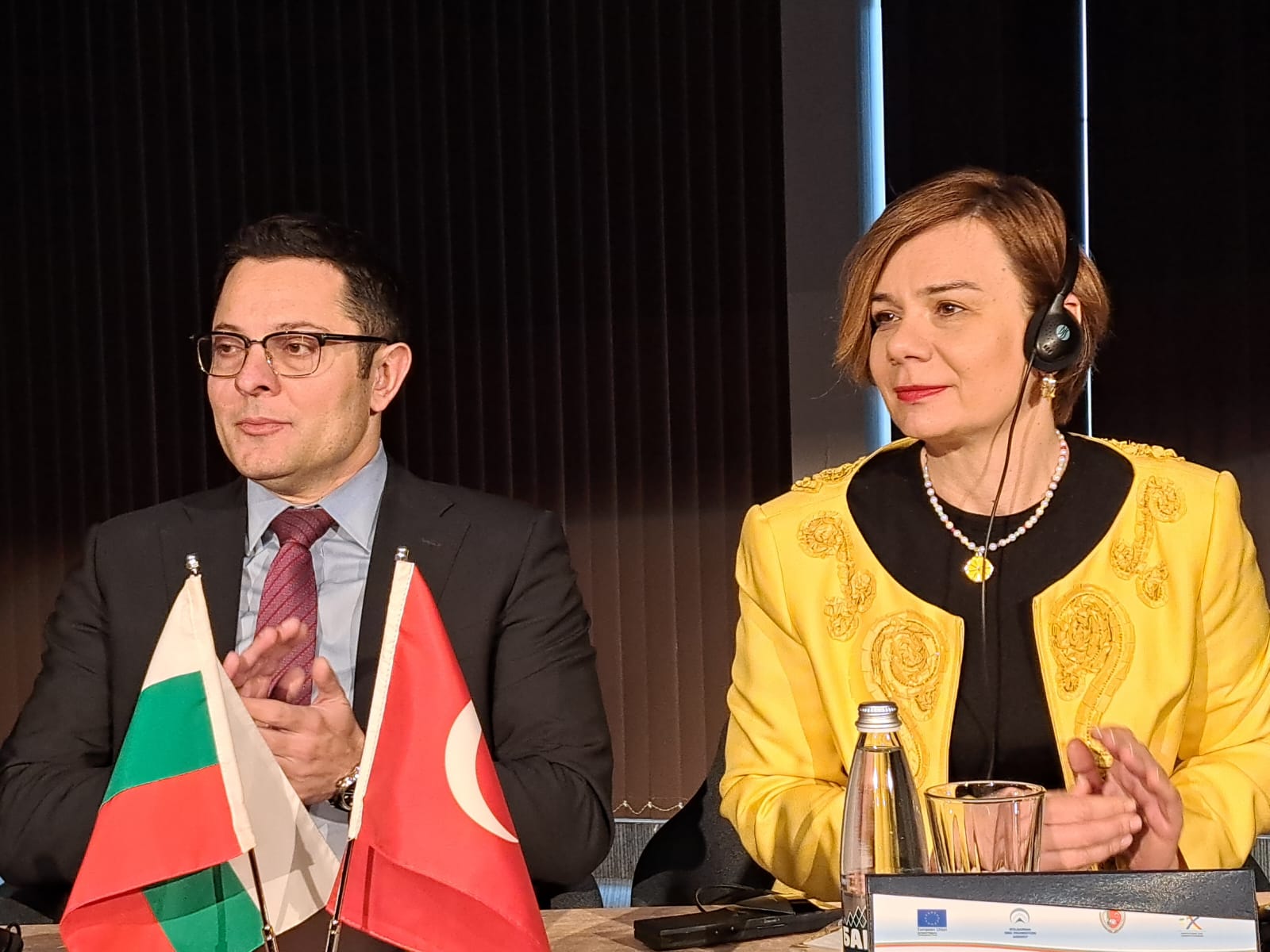 "Despite this excellent result, we have set ourselves an ambitious goal: to increase from a nominal point of view the bilateral trade between our countries by another 30%," the Minister said, adding that to that end, they have set four main priorities. Firstly, the Innovation Ministry will try as fast as possible to provide financial resources in the form of grants, financial aid through various instruments under the EU's Structural Funds and the National Recovery and Resilience Plan.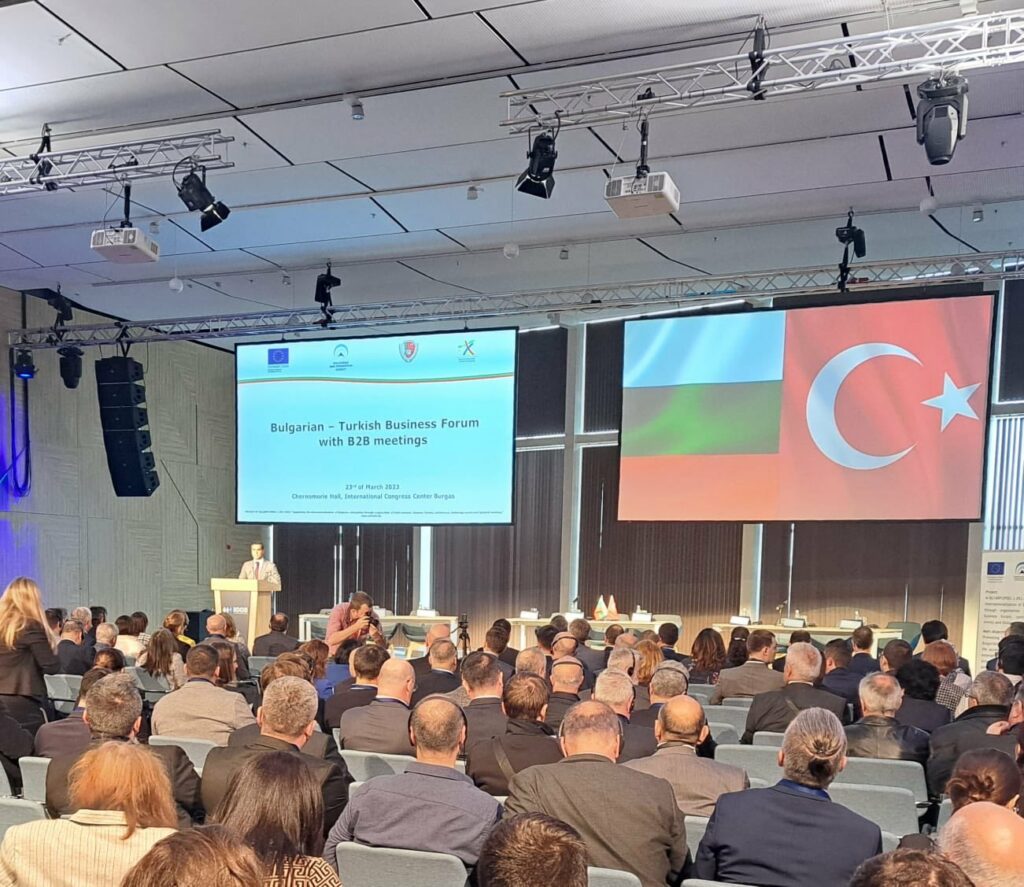 Secondly, the programs of various structures should be implemented, including the Bulgarian Development Bank and the Fund of Funds, to which BGN 1.2 billion have already been delegated. The resources from the various structures will be used to support almost all economic activities – from agriculture to bridge financing and development of industrial zones in Bulgaria.

Next is the creation of opportunities for exchange of qualified personnel – a main topic of the talks held with representatives of the Turkish business in Istanbul several months ago, Poulev went on to say. The Innovation Ministry has already supported the preparation of a Blue Card allowing teams of at least 10 people from non-EU countries to work in Bulgaria for five years. "We have also approved the startup visas, which are directed at innovative projects and ease the work registration regime for businesses outside of the EU," he added.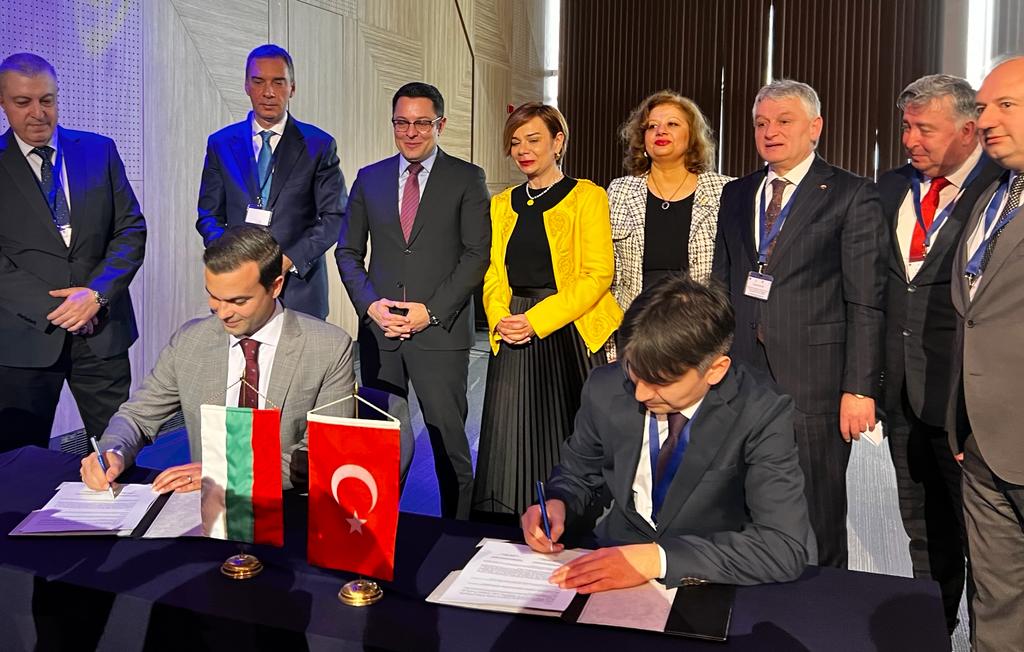 Another measure to increase the bilateral trade is the conclusion of a memorandum with all relevant structures in Turkey. The first step in that direction was taken in Istanbul in February, when a memorandum of cooperation was signed with one of the biggest industrial zones near Istanbul, Poulev noted.