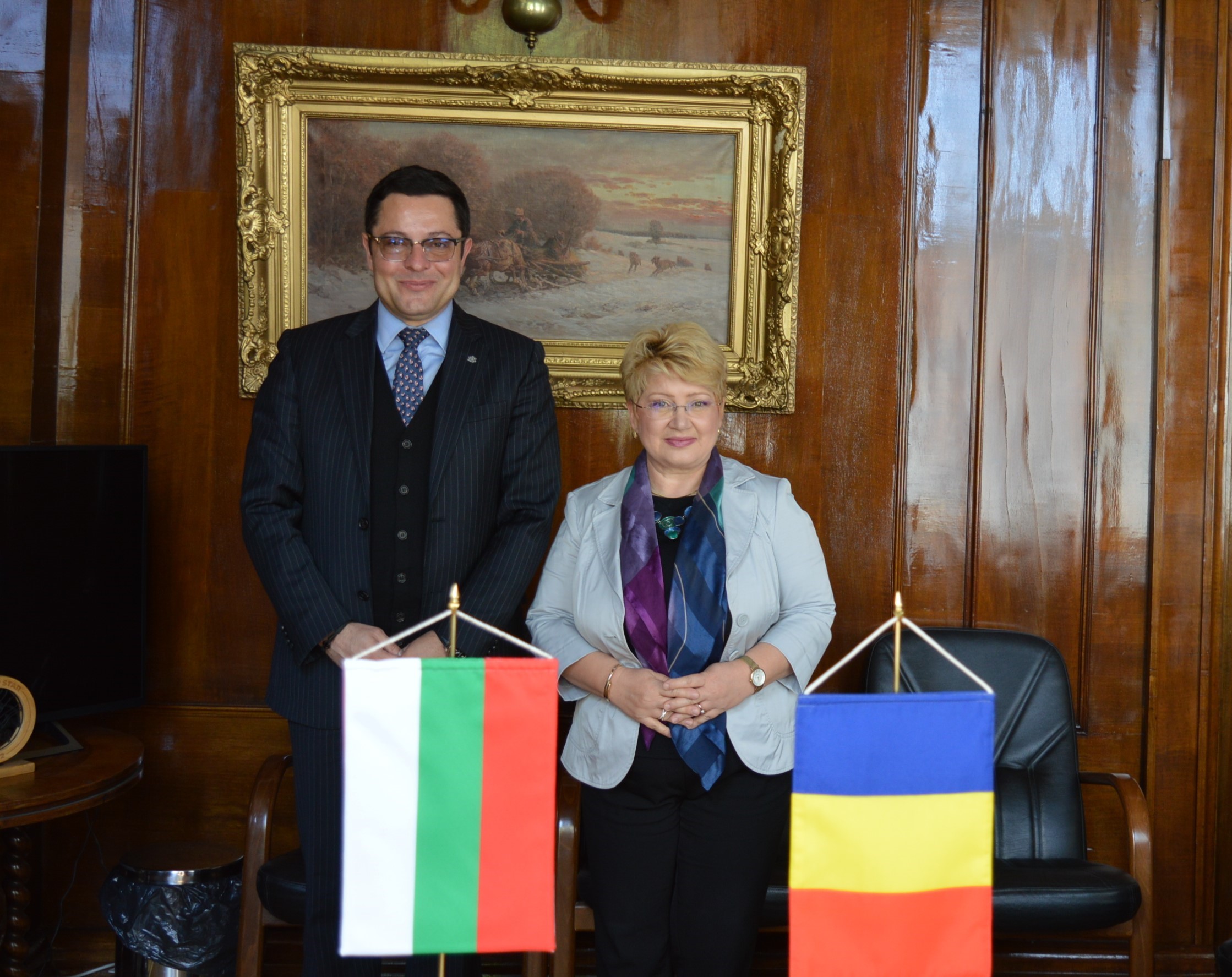 Romania is among Bulgaria's key partners. Bilateral trade reached record values in 2022. This is confirmed by the accelerated growth rate of trade between the two countries, which increased by 23.7% compared to the previous year and amounted to nearly EUR 8 billion, said Minister of Innovation and Growth Alexander Poulev during his meeting on Tuesday with the Ambassador of Romania to Bulgaria, Brandusa Ioana Predescu.
The two discussed the intensification of economic cooperation between Bulgaria and Romania. The talks focused on the preparation of a bilateral business forum to be organised by the Ministry's Executive Agency for small and medium-sized enterprises. The aim is to foster bilateral partnerships in priority sectors by organising b2b meetings between companies from both countries. It was revealed at the meeting that the event is scheduled to take place in mid-June in Northern Bulgaria. A second phase of the process is also planned in Romania.
Poulev and Predescu also talked about contacts under the Three Seas Initiative, for which the Minister of Innovation and Growth is the national coordinator. The two stressed that the initiative is key to the region's connectivity in the areas of transport, energy and digital infrastructure.