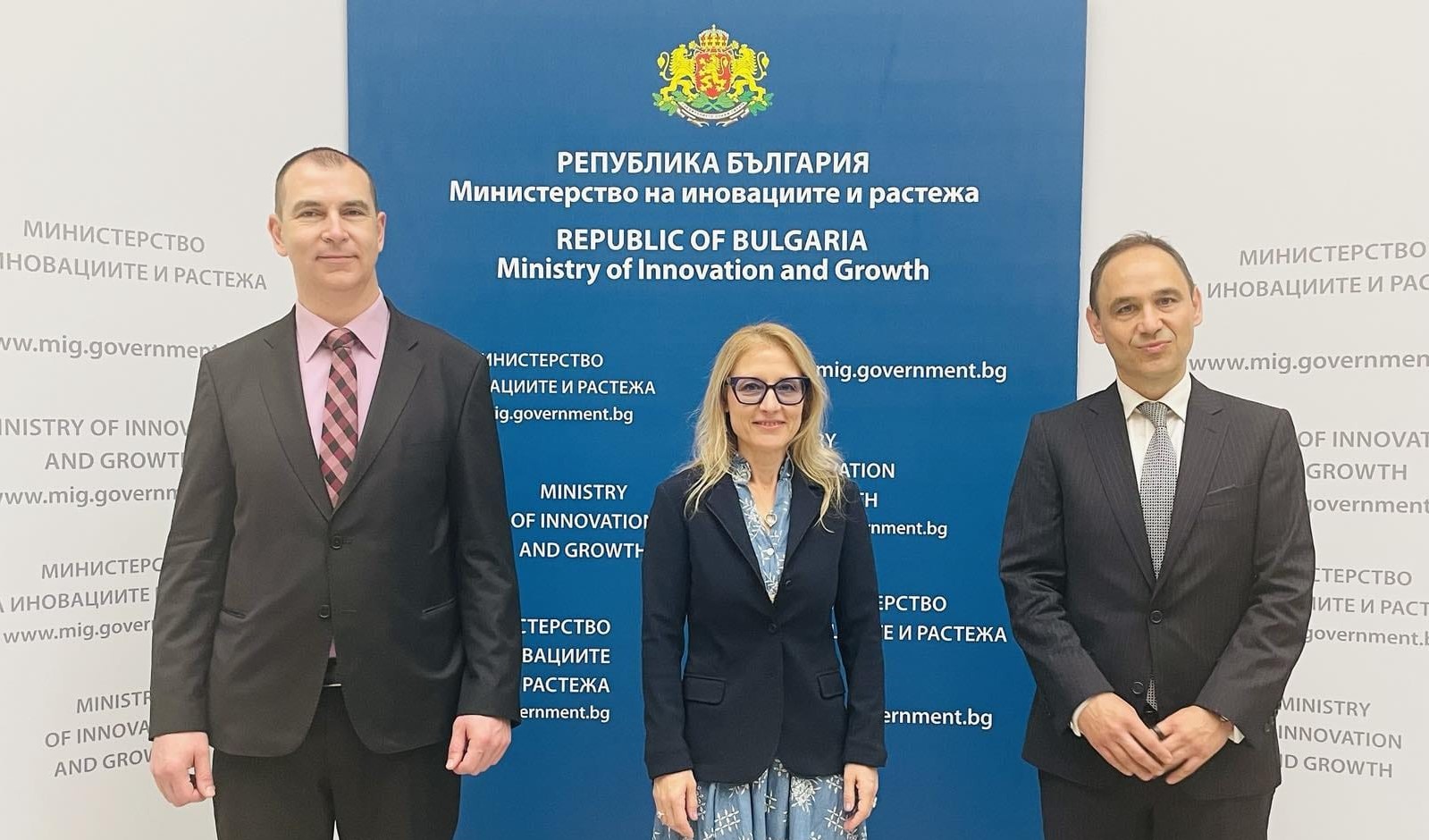 Prof. Dr. Georgi Angelov and Martin Gikov have been appointed to the post of Deputy Minister of Innovation and Growth by order of the Prime Minister
The Minister of Innovation and Growth Milena Stoycheva welcomed to the Ministry today the Deputy Ministers of Innovation and Growth Prof. Dr. Georgi Angelov and Martin Gikov.
"I am convinced that with your professional experience and expertise, you will develop and promote innovations, high technologies and investments both in relation to Bulgarian business, startups, entrepreneurial ecosystem and in relation to our society. I believe that together – the three of us, with the help of the entire team of the Ministry, we will succeed in turning Bulgaria into a destination with high added value through human and intellectual capital. We will strive to be one of the partners for new technologies and cutting-edge solutions in this sector," Minister Stoycheva addressed them.
She wished them success in their new positions and assured them that together they will work to position Bulgaria as a country of the new generation of deep innovations, which, through the commercialization of scientific and research solutions, new business models and startup culture, will increase the competitiveness of the economy.