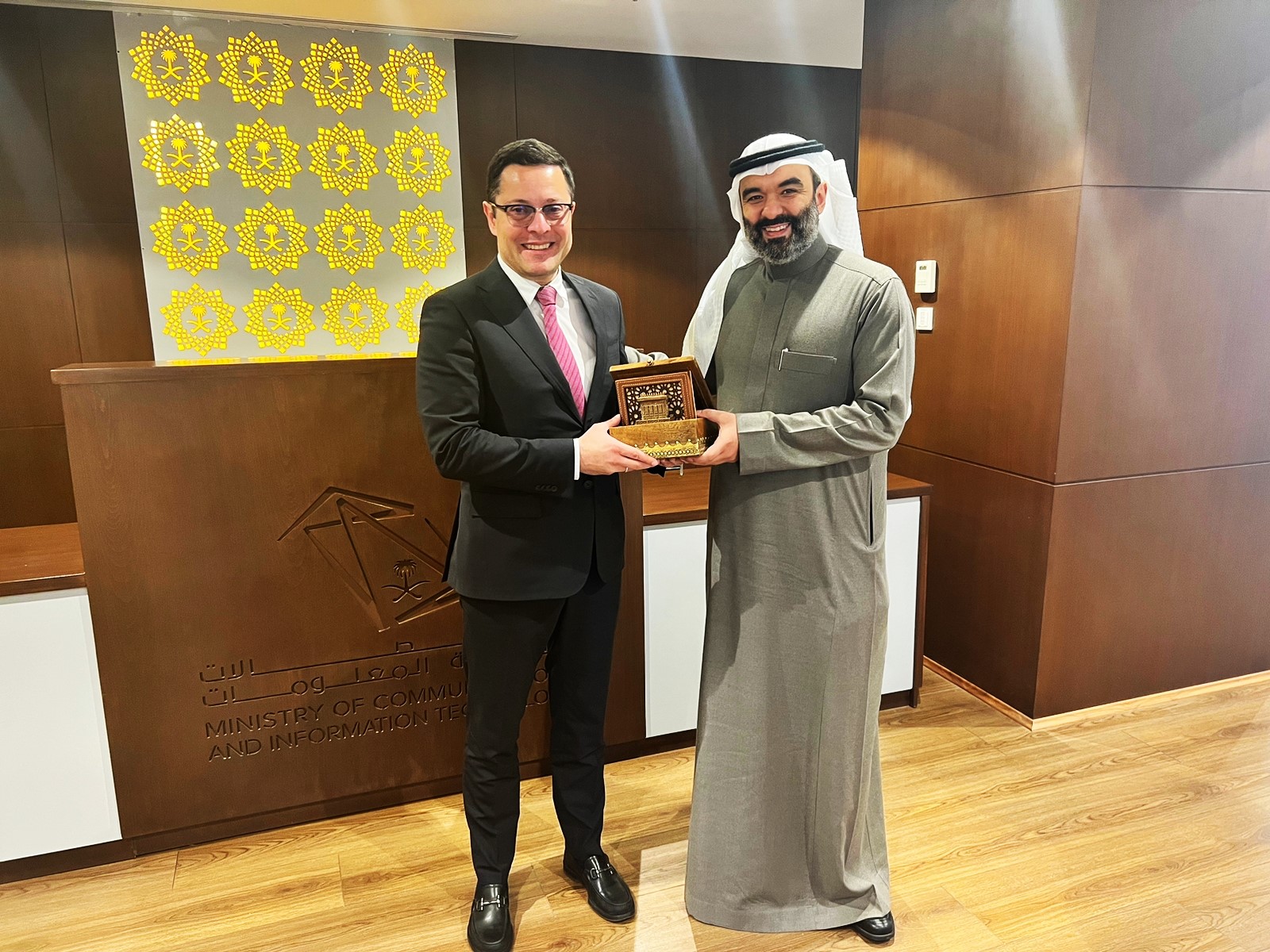 Minister of Innovation and Growth Alexander Poulev and Minister of Communications and Information Technology of the Kingdom of Saudi Arabia Abdullah Alswaha discussed joint projects in the field of communications, space technology, logistics services and automotive industry in Riyadh.
The two officials talked about deepening partnership in the automotive industry, communications, aerospace and logistics.
Minister Poulev also held a meeting with the Saudi Space Commission in Riyadh to discuss joint projects in the space industry and partnerships with Bulgarian companies in the sector.
During his visit Minister Poulev, together with caretaker Minister of Economy and Industry Nikola Stoyanov, were also received by Prince Khalid bin Salman bin Abdulaziz Al Saud, brother of the Saudi Crown Prince and Minister of Energy. The meeting focused on opportunities for joint projects in the field of energy, cooperation in the economic sphere and the development of investment projects between the two countries.
Minister Poulev and Minister Stoyanov also participated in a meeting with the management of the National Industrial Development and Logistics Program (NIDLP), where interest in investment in the construction of a cargo airport in Bulgaria was discussed.