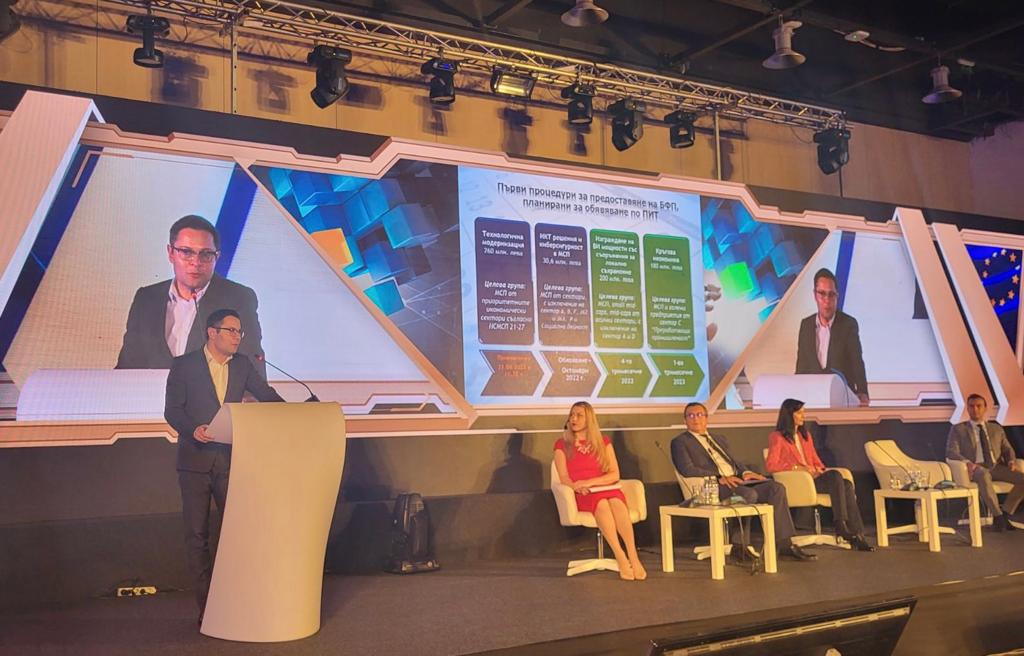 Speaking at the Sofia Forum on the European Innovation Agenda on Monday, caretaker Minister of Innovation and Growth Alexander Poulev said that money for innovations is available and that work goes at full speed to provide resources to the Bulgarian business at the current critical point. Poulev spoke at the panel about the opportunities and challenges of the new Europe innovations strategy which seeks to provide links between local ecosystems for innovations, creation of new jobs and support to start-ups.
Poulev said that although this country currently has a caretaker government, the State works at full speed. "In total synchrony all agencies and structures have a clear priority beyond any political or party lines, which is to continue to render support to people and the business, so as to ensure sustainability. This is a key priority: not to let people fall hostage to political crises," Poulev said.
Poulev said that a total of BGN 600 million leva with a key focus on innovations will be available to Bulgarian small and medium-sized enterprises in funding from the National Recovery and Resilience Plan (NRRP). The first call under the NRRP related to technological modernization is now open, with a total budget of BGN 260 million.
Poulev said three more calls are expected to be announced under the NRRP by his Ministry until end of the year. He said work also continues in respect of financing under the EU structural funds.